"We've got spirit. Yes, we do. We've got spirit. How about you?"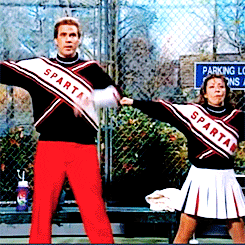 Yeah, well.. about that..
I do have spirit. Yes, I do. But, I get tired sometimes, having to be my own little cheerleader. I think she takes a break every now, and again. Maybe it's a tough job for her? There's a lot to have to support, when it comes to me and this gift of creativity.
It's okay to tell yourself that you are Amazing. You are brilliant at what you do. What a leader you are, that others wish they could be just like you. You've got it! And, while you're at it, Go get your nails done! And, if you're really feeling it, Go get your hair done, too.
If you've read the above statement, and you believe it's true. Then, best believe, I'm talking to you, too!
Go get'em, Girl!